TipMeACoffee is a social media platform built on top of breeze blockchain, where users share content to earn TMAC tokens. TMAC token is listed on pancakeswap.finance, where users can swap their earned tokens to any other token like BNB.
Signup with your email address. Select your desired username (alphanumeric username in small letters allowed) to proceed.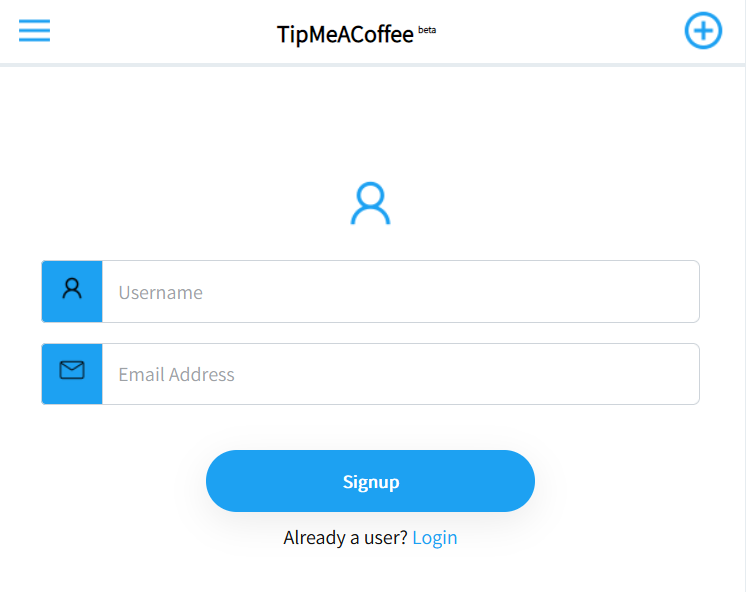 Check your email to verify email address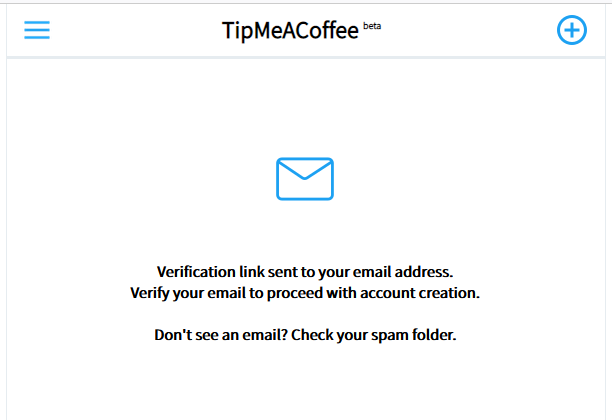 Once your email is verified successfully, you will be prompted to proceed for private key (password) generation. Click proceed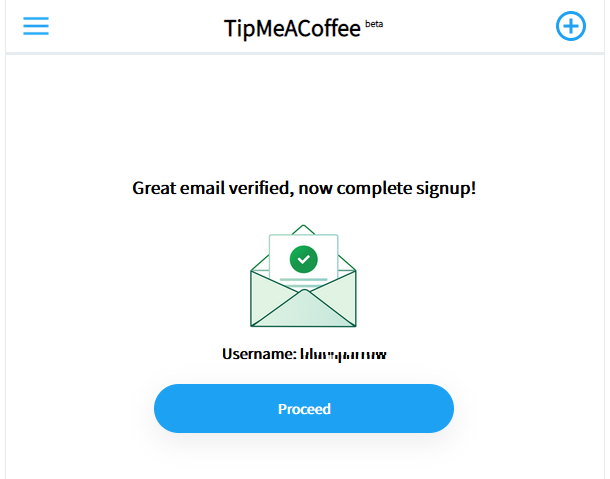 Private Key (password) for your account will be generated. Please make sure to securely copy it at some safe place as in case of lost or stolen, TipMeACoffee will not be able to recover it for you. All of your funds (wallet) will be controlled by this key.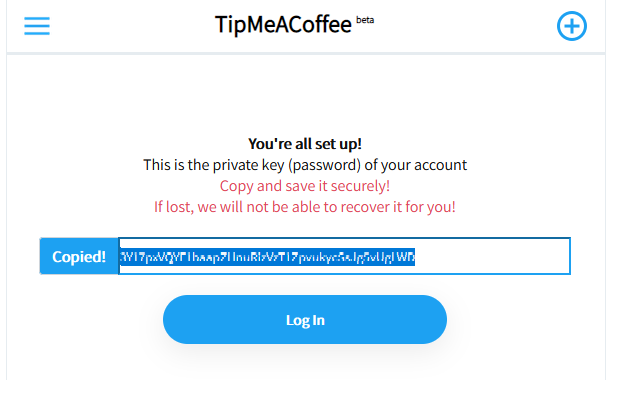 Your new account has been generated. Now you can login to start using TipMeACoffee platform.
Login to your account with your username and private key.
To start sharing, go to or click plus icon on header, enter the url of content you want to share with community. Please read TOS for content sharing on TipMeACoffee as it will help you to avoid any issues to your account.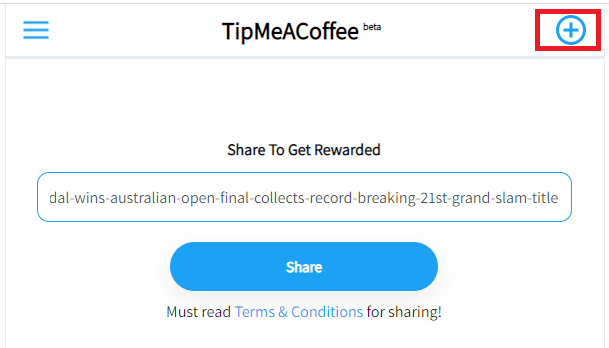 TipMeACoffee shows you the data from given url, you need to enter following details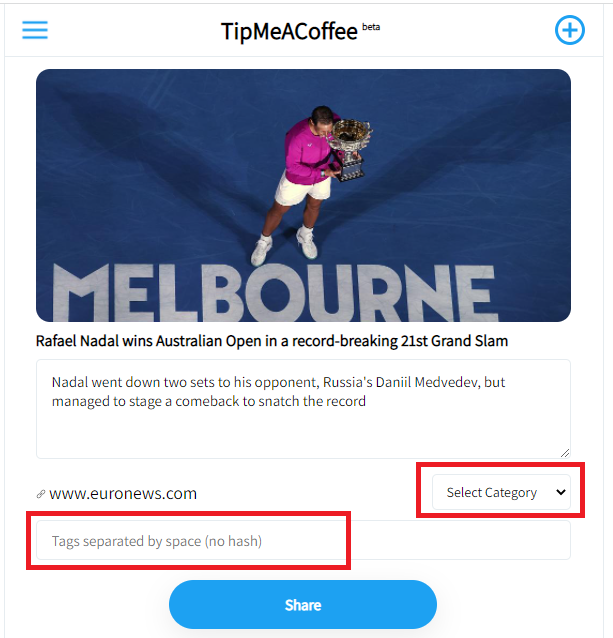 Select appropriate category which best matches to your content
Give minimum 2 related tags to your content, simply separate tags by space as no hash (#) symbol require for tags. If you see error (only alphanumeric tags allowed), it means you have put some hash, or other non-alphabetic or non-numeric words in your tags.
If description of your content is less than 80 words, it means no need to describe your content a bit more as description field is editable.
How to earn on TipMeACoffee?
TipMeACoffee has made its platform simple and with ease of blockchain things have become even easier. TipMeACoffee works on proof of likes mechanism where a reward pool ensures that every contributor of community earns for his time and efforts.
Once a use likes your content and upvote it, You earn 12% reward as author of content and the person who upvotes your content  gets rewarded with 8% of the produced tokens in that block. Any user having voting power (vp) and bandwidth (bw) in his account
How Voting Power (vp) and Bandwidth (BW) works?
Any user can check his VP and BW under his profile. If you keep TMAC tokens in your wallet, VP and BW keep increasing.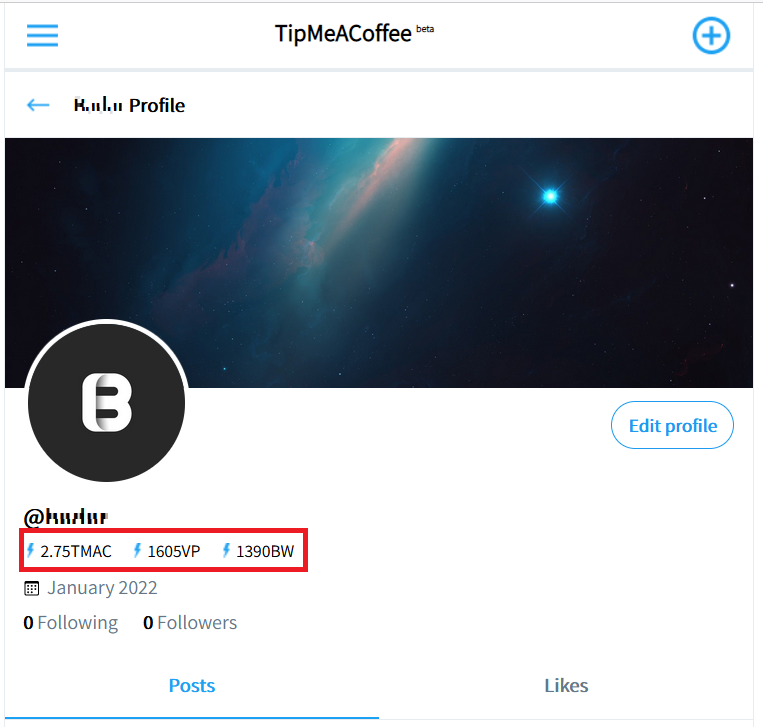 How to Withdraw TMAC tokens?
TipMeACoffee wallet gives the option to withdraw your TMAC tokens to wrapped format on other blockchains. Currently TMAC wrapped token is listed on BSC (Binance Smart Chain) and is trade-able on pancakeswap.finance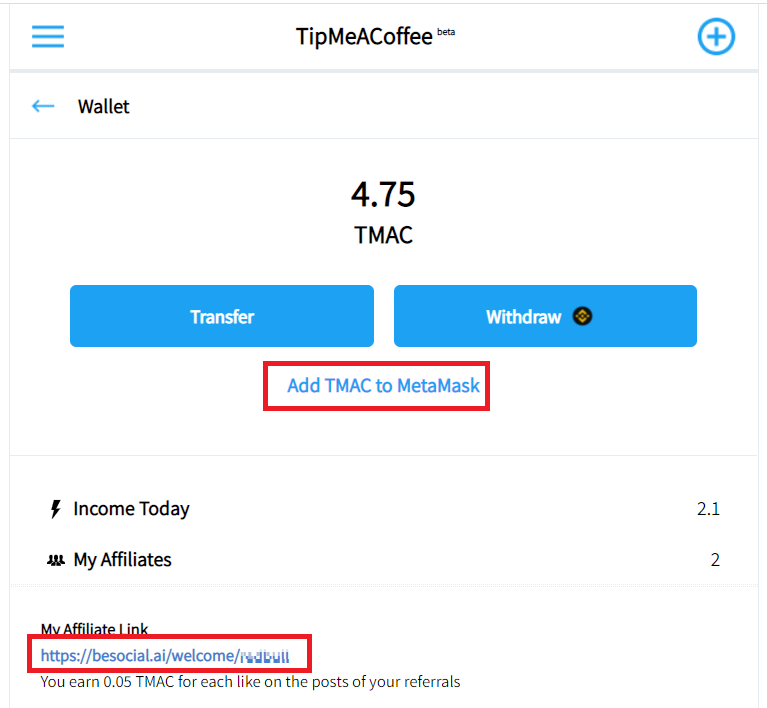 To initiate a withdrawal, in your wallet, click withdraw, enter the amount and your BSC address. If no error your token will be in your BSC wallet (e,g MetaMask) in couple of minutes.
How Affiliate Works?
In your wallet, you can see your daily income and total affiliates under you. Your affiliate link is also present in your wallet (see image above). You earn 2% reward for every like on the posts of your affiliates and its for life.